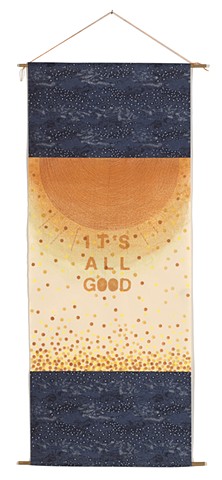 IT'S ALL GOOD
Watercolor woodblock monotype, stamping, stenciling, transfer drawing, Japanese decorative paper.
47" x 19" (119 x 48 cm)
When we say "it's all good" we usually mean "don't worry about it" or even "I don't care." It's dismissive, like many of these platitudes. I paired this phrase with a bit of text from the Old Testament book of Genesis – see next image for detail.